Professional packing by the best movers
For each item our movers have a specialized approach to ensure a safe arrival at your new home.
We became the top moving company in Mumbai by being the safest & most efficient. How? We mastered how to pack. How to do it right involves using the best materials, having proper planning & excellent movers. Even before your move starts our movers review your items & develop a customized approach to how they will pack. What materials are needed for each item for instance. It's how we move smart and get you to your new home safely and seamlessly. To learn more about how we approach packing see our packing tips and how to pack wine glasses.
Here's a list of different types of packing materials used by Professionals team of Krishna Logistics Cargo Packers:-
Corrugated Cardboard Boxes:-
No home-moving process is complete without the most versatile packing material – corrugated cardboard boxes.
This box tops the list of essential packing material. These boxes come in a variety of shapes and sizes as it is the most commonly used household Packing material that is used by Packers Movers Company. The cardboard is a good protective material, which type of box used depends on the kind of Goods you pack. It doesn't damage the surface of your belongings like clothes, kitchen items.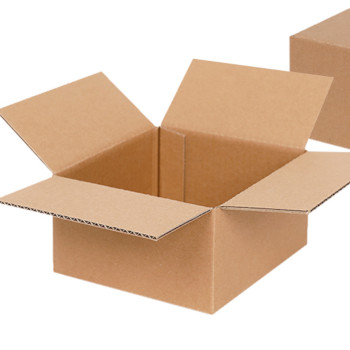 The boxes can be folded to save space in your house, when not in use. They are by far, the most practical packing material and also quite cheap and affordable. Sometimes, you can get such cardboard cartons/boxes for free by taking them from stores that are disposing of them after emptying the supply.
Wardrobe boxes– If you love your clothes and have many of them which you want to carry with you to your new home. Then the wardrobe boxes are a good option for you. These boxes come with the metal bar holding hangers. Which will enable clothes to remain in good condition and not get wrinkled or damaged during the transportation in a truck?
Heavy-duty boxes– Heavy duty means double-walled boxes and so you can easily carry the lampshades, Showpieces, plants, and other delicate items in it for double protection.
Cell kits– These boxes with dividers are best for glasses, glass items, kitchen crockery, and small, antic items. In this box wrap every single item and place it in its cell which will provide the highest level of protection to the items while moving.
Electronic boxes– As the name suggest its importance and purpose for electronic goods only. Well, these electronic boxes used for packing the monitors, LCD, LED TV, computers, and other forms of electronic goods that you feel may be susceptible to problems from static electricity.
Packing paper:-
The wrapping paper is usually the first protective layer in the packaging of delicate household items. Usually, items made of glass, porcelain, ceramics and other fragile materials are first individually wrapped in wrapping paper before being packed in large cardboard or suitcases.
The wrapping paper is economical and is available as clean white or brown wrapping paper. It leaves no marks or dirt on the surface of the object.
It can also be wrinkled and filled in a space to use as a filler.
Bubble:-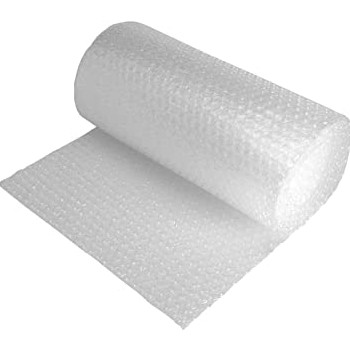 Bubble Roll – Bubble roll we all are aware of, this is a kind of packaging material used by many of packers and movers these days to pack and transport glassware. The air bubble provides enough cushioning to glassware and glass tops and keep it protected from the break or any scratch. Packers and movers are well educated on how to handle and use different packaging materials to pack things and they use it very efficiently. These wraps are even used to cover furniture and it protects the furniture surface from scratches during shifting. Bubble wraps come in different shades and shapes and logistics companies use it according to the need.
Clear Plastic Packing Bags
You must have seen this packing when purchasing things on online at eCommerce sites. But now, packers and movers are also using this material to pack different articles. The benefit of these bags is it fills the vacant place and during transport, it does not leave empty space. Because of this, articles and in packages does not shake and there remains no risk of damage, even the items that are made from breakable material or that can be spilled are transported using this packing material.
Plastic/Stretch Film wrap:-
This is a Plastic elastic wrap that Packers and Movers Team are familiar with for making packed goods for making waterproof. This packaging material also called "elastic-plastic wrap" or "adhesive wrap", is very elastic. And it is used to wrap perishable items such as food, box, packed items, and drinks, keeping the container tightly closed to prevent spillage. It is used to wrap furniture with drawers and doors so that they cannot be opened. Plastic wrappers work tightly to keep moisture, dust and dust out. Therefore, it is very convenient to wrap wooden furniture.
Packing tape:-
Krishna Logistics Cargo Packers Team, Many of the packaging items that are often overlooked also have an important purpose in the packaging tape. Closing a packed box is just one of its uses and holding other packing material on goods. The main use of the packing tape is as a reinforcing agent. Add layers of packing tape to the top, upper side, bottom side, and bottom of the box so that the box is sturdy. This makes the difference between the success and the failure of the packed goods.
Particular items Label format:-
Labelling a Particular box is a less appreciated activity. It seems unnecessary when moving household or office goods. But if you need a toothbrush, fresh clothes, and soap to get to a new home in a new city, wash and then start unpacking, label the box and the exact place to find these things quickly. Having a labelled box can save Packers Movers Team or your lots of time and effort unnecessary during unpacking.
Box plate/Box Cutter:-
Box Cutter/Box Plate is an important item and should be purchased at least once during replacement. This is a great help when you get a new home and you need to open the box and get the stress. With a box cutter, the entire bed can be very sharp. Otherwise, it will take too long.
packaging boxes:-
The packaging boxes and crates of various sizes and diverse shape are offered in the marketplace that can be used and prove to be very professional in transport many goods and items. These boxes are offered of different resources which include plastic, cardboard, smooth etc. for load and transportation idea storage file box, cargo box and other such type of boxes are presented. Our teams of expert select the best of the boxes in arrange to make sure that your goods are safe and are not level to any kind of damage.
Bag of Mattress:-
If you are planning to move your mattress, Krishna Logistics Cargo Packers Team use Mattress bag to pack. The mattress is very large, so it will not fit in the box that you brought with it, so it is best to fit it in the Gushers stomach. This completely protects the mattress during transport from one place to another.
These are the simple essential materials required for packing your belongings when relocating homes.
There are many different types of packing materials and casings available online and in stores that are dedicated to various types of objects. But this list of 7 packing materials suffices as the basis for all kinds of furniture and objects.