We're moving more than boxes and furniture. We're moving your life.
Krishna Logistics Cargo Packers offers a range of services catered to how much you want to get involved in your moving process. We offer housecleaning service and are prepared to pack, box, load, unload, and unpack all your luggage for every aspect of the relocation - as well as offering carpentry, television, and AV installation services. Our careful skilled movers are trained to safely pack items of varying size, value, or fragility - from pianos and crockery, to bookshelves and furniture.
When in search of capable and reliable team of a person to help you relocate your home, business or cargo in India or globally consider a company who treats your belongings as they would treat their own call the specialist who assure you hassle free services.
We at Krishna Logistics Cargo Packers in Mumbai specialize in skillfully wrapping up your priceless possessions and transporting them with ease and security to the relocation site.
Easy as it sounds this process requires professionals who expertise in Packing belongings or various sizes, shapes and durability without damaging what you hold dear.
Relocation Services
Relocating to a different home or office can be a complicated task not only do you have to pack each and every item but re arrange the same at the new location.
This is where we come in, we at Royal assure you a smooth transition into your new location without you having to lift a finger.
With todays on the move jobs and transfers the need for professional relocation agencies have become a must as the time taken task of relocation is difficult for the busy working class.
Our firm is engaged in offering Packing and Moving services. These services can be readily availed by clients outside India for taking care of deliveries over national boundaries. We offer door-to-door services for deliveries of any nature to our clients.
Packers and Movers in Mumbai
When nurturing a career you don't always have the time or energy to deal with a move, especially when moving in a fast paced environment such as the Mumbai city metro area and the state of Karnataka where missing days at work equals to losing money and upsetting your employer. an increasing number of people started looking for packers and movers in Mumbai when taking care of kids, expecting a new baby or just when feeling that it's time to treat themselves for their hard work.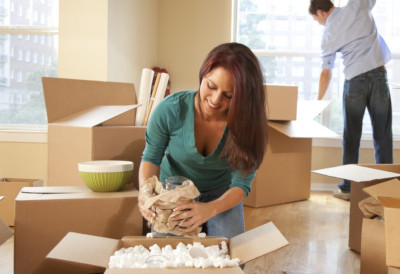 How Does Packing Services Work
Krishna Logistics Cargo Packers in Mumbai will provide all needed packing materials and pack your household goods into different type of boxes before loading and shipping it to its destination. When hiring professional packing services your packers use small book boxes for your heavy books and large wardrobe boxes with an internal bar for your hanging clothes. Table lamps and lamp shades are being packed in special lamp boxes while paintings and mirrors are typically being packed in narrow picture boxes however many packers will also offer to build a wooden crate when the item is very delicate or has a high value. packing your dishes and breakable should include wrapping each item with corrugated paper and a placement inside of a China box that many times comes with internal dividers. Most of the local movers and packers active in the Mumbai metro area offer wrapping and padding of the furniture as part of their basic service.