All-inclusive commercial moving services from planning to execution.
Efficient Relocation For All Types of Business
We know downtime means lost income so guaranteeing that your business runs smoothly while relocating is Krishna Logistics Cargo Packers's top priority. With our detailed logistics, team of commercial movers, specialized services and unmatched packing expertise — Krishna Logistics Cargo Packers always plans, executes and delivers your commercial moving with perfection.
Office Movers - Corporate Relocation Made Easy
We are the expert national and local office movers that keep your business running smoothly while you relocate from one place to the next.
Professional Office Moving Services
Your business is your livelihood and Krishna Logistics Cargo Packers takes that seriously. We know downtime means lost income, and we won't stand for that on our watch. Luckily, office relocation services and logistics happen to be our bread and butter. With our detailed preparation, specialized services, and unmatched office furniture moving and packing expertise, no other commercial moving company can beat the value and timelines we deliver.
Corporate Relocation Services
Choose an office moving company that will do the move planning and the heavy lifting. Whether you're moving an office across Mumbai or across the nation, our professional commercial movers will ensure your corporate relocation experience is smooth.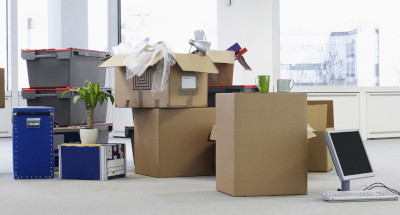 We Provide a Project Manager
Our onsite, local office movers, complete a visual walkthrough of your current location. From the onsite meeting, we will determine what services are required and the inventory to be moved. We will also view the loading docks and verify elevator restrictions, if applicable.
We Create a Project Schedule
Based on the information gathered by our Project Manager, our commercial planning team will determine the project schedule/timeline. If there is a specific time frame that the office relocation must be completed, we are equipped to handle any deadline.
We Execute the Move
Once the move date is set and reserved, our planning team will assign your crew and trucks. The name of the foreman will be provided, along with what services need to be completed and when according to the list of move tasks. Every item in the existing space should have a label indicating its location in the new space, or a designation for storage (surplus), recycling or disposal.