Interstate Moving Starts with Planning
At Krishna Logistics Cargo Packers we take long distance moving seriously. From the initial sales consultation to arriving safely at your new home, our team of moving experts provide detailed planning for every step of the moving process so your transition is as smooth as it can be.
On-Time Delivery & Long Distance Moving Services
Consolidated shipping
If time is on your side, Consolidated Shipment is the cost-efficient option.
Each trailer is shared between approximately 4-10 clients. Shipment must be available for delivery window. Depending on the location, the window range is 6-10 days.
Express trips
If you're looking for faster shipping, Express Trips is the best choice.
Express Trips is ideal for clients going to one of our frequent destinations. The trailer is shared with clients. We offer 2 express trips per week to all of our branches to meet the needs of the client. Delivery is between 3-9 business days, depending on location. The shuttle is included in cost.
Exclusive service
If you have very tight timeframe, Exclusive Service is the answer.
With Exclusive Service use we contract the entire trailer just for your shipment, and not shared with anyone else. This prevents theft and speeds up the shipment since no other shipments will be loaded in the trailer. With direct delivery from pickup to destination, it is the fastest way to move and allows you to set the dates on pick up and deliveries.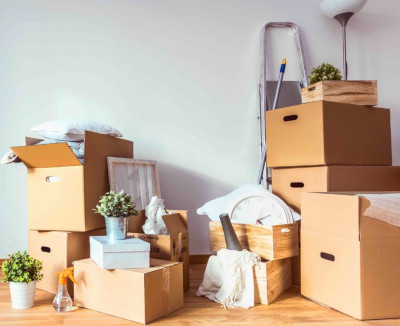 What's Best For My Long Distance Move?
Every move is unique and Krishna Logistics Cargo Packers knows how to deal with every moving situation. Contact us and one of our Relocation Specialists will work with you to find the best option for your move.
Our protection for your peace of mind