With over 160+ agents stationed internationally, Krishna Logistics Cargo Packers has a dedicated International Moving Department that handles all logistics and planning and is well-versed in foreign regulations and customs-clearing processes. Rather than port-to-port or curb-to-curb delivery, Krishna Logistics Cargo Packers provides full home-to-home services — from the initial shipment to setup at your new destination. Guaranteeing a smooth journey, we also use specialized overseas boxes with extra layers of protection so your items always arrive safely.
International Moving Made Easy
With decades of experience and a broad global network, Krishna Logistics Cargo Packers can handle any international moving request based on your needs — same-day move, fine arts packing and express shipping are just some of the services we offer. Here's how we always deliver impeccable home-to-home moving:
Land Shipping
If you're looking for a simple and efficient method of shipping, our truck fleet is the best option for you. Your items will be hauled via one of our trailers that are equipped to carry large amounts of freight safely across long distances. The size of the truck will depend on the size of your move.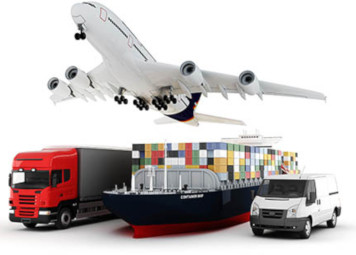 Shipping by Sea
If you have some flexibility with the delivery window, shipping by sea is the best option for you as it is the most cost-effective and affordable. If you have a larger shipment, it will be sent through a Full Container Load (FCL) and if you have a small shipment that does not fill an entire container, your items will be consolidated with other customers that are going to the same destination.
Air Service
For tight delivery timeframes, Krishna Logistics Cargo Packers's air service is the answer. Offering climate-controlled units and exact delivery dates, our aerial service is the fastest form of international shipping and ideal when moving high-end art, antiques and furniture. With a delivery window of about 3 weeks, this type of service allows you to set the pick up and delivery dates.